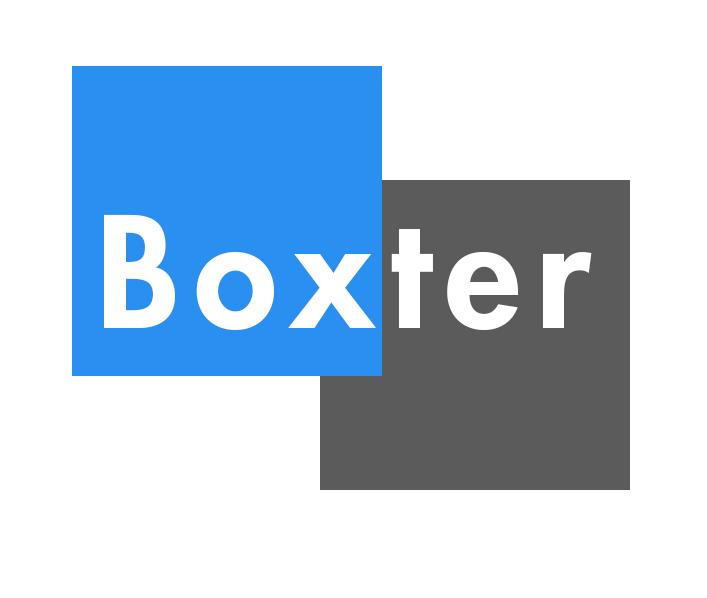 Privacy Policy
Last updated 7/14/2015
The following Privacy Policy summarizes the various ways that Boxter. ("Service Provider", "we" or "our") treats the information you provide while using Boxter ("Website"). It is our goal to bring you information that is tailored to your individual needs and, at the same time, protect your privacy.
Your use of and/or registration on any aspect of the Website will constitute your agreement to this Privacy Policy. If you cannot agree with the terms and conditions of this Privacy Policy, please do not use the Website.
In addition to reviewing this Privacy Policy, please read our User Agreement. Your use of the Website constitutes agreement to its terms and conditions as well.
This Privacy Policy may be modified from time to time; the date of the most recent revisions will appear on this page, so check back often. Continued access of the Website by you will constitute your acceptance of any changes or revisions to the Privacy Policy.
The Type of Information the Website Collects
The Website generally collects personally identifying information with your specific knowledge and consent. For instance, when you make a purchase, subscribe to our publication(s), or register for any portion of our services, you are asked to provide information such as your email address, name or phone number.
Our servers may also automatically collect information about your computer when you visit the Website, including without limitation the type of browser software you use, the operating system you are running, the website that referred you, and your Internet Protocol ("IP") address.
How the Website Uses Information Provided by You
Service Provider uses your user name and password to grant you access to and use of the Website. Your email address will be used, at your request, to reset your password. If you provide personally identifiable information, it will be used to provide you with the service you have requested. We may also use the information to communicate with you about new features, products or services, and/or to improve the services that we offer by tailoring them to your needs.
We also allow access to our database by third parties that provide us with services, such as technical maintenance, but only for the purpose of and to the extent necessary to provide those services. And if you choose to purchase items through features on the Website, we may forward your information to third parties for services such as credit card processing and order fulfillment. There are also times when you provide information about yourself to us in areas of the site that may be managed or participated in by third parties, such as shopping areas. In such cases, the information may be used by us and by such third party(ies), each pursuant to its own policies. The Service Provider does not bear any responsibility for any actions or policies of third parties.
In addition, we reserve the right to use the information we collect about your computer, which may at times be able to identify you, for any lawful business purpose, including without limitation to help diagnose problems with our servers, to gather broad demographic information, and to otherwise administer our Website.
While your personally identifying information is protected as outlined above, we reserve the right to use, transfer, sell, and share aggregated, anonymous data about our users as a group to learn more and benefit.
In addition, as our business changes, we may buy or sell various assets. In the event all or a portion of the assets owned or controlled by Service Provider are sold, assigned, transferred or acquired by another company, the information from and/or about our Website users may be among the transferred assets.
Information Security and Notification
Because no data transmissions over the Internet are completely secure, and no system of physical or electronic security is impenetrable, Service Provider can not guarantee the security of the information you send to us or the security of our servers or databases, and by using the Website you agree to assume all risk in connection with the information sent to us or collected by us when you use the Website. In the unlikely event that we believe that the security of your information in our possession or control may have been compromised, we may seek to notify you. If notification is appropriate, we may notify you by email (provided we have your email address).
Kids and Parents
This Website is not intended for use by children, especially those under age 13. No one under age 13 is allowed to provide any personal information or use our public discussion areas, forums and chats. Minors between the ages of 13 and 17 must get the permission of their parent(s) or legal guardian(s) before making purchases, including subscriptions, on this site.
If your children disclose information about themselves in publicly accessible areas of the Website, they may get unsolicited messages from other parties. Accordingly, you should tell them not to do so.